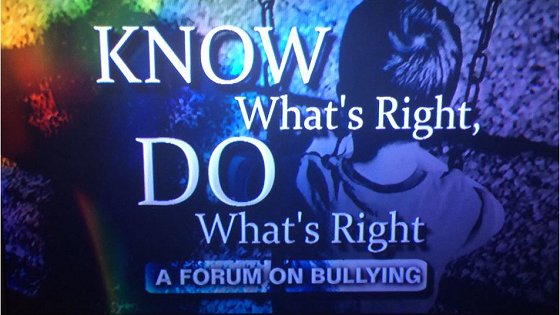 On October 23, 2014, The Marcus L. Ruscitto Charitable Foundation underwrote a program on WQED-TV in Pittsburgh called Know What's Right, Do What's Right: A Forum on Bullying.

The thirty minute program was in the format of a panel discussion moderated by WQED's Chris Moore and featuring:
Dr. Elizabeth Miller, MD, PhD, Chief of Adolescent Medicine at Children's Hospital of Pittsburgh

James Bozigar, Licensed Social Worker

Pamela Countouris, Certified Bullying Prevention Specialist
These experts addressed questions from the moderator about bullying prevention strategies for young children.
Watch the program in its entirety at WQED.